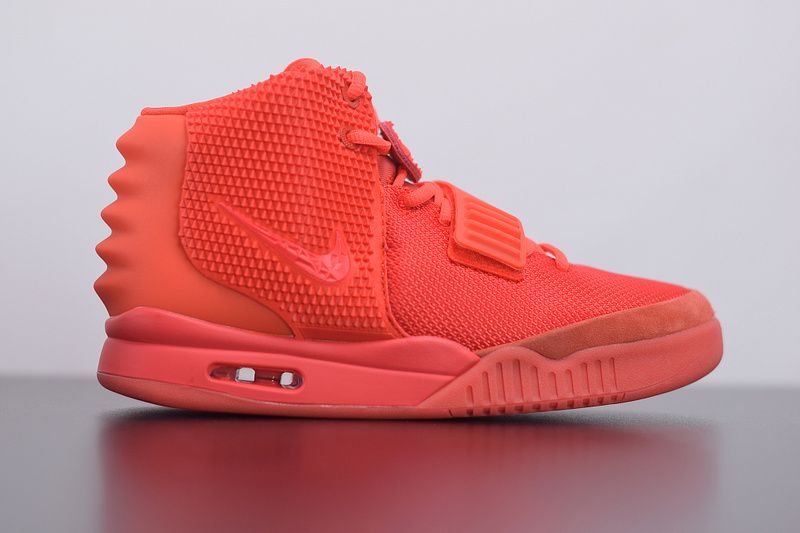 Nike Air Yeezy 2 "Red October"
Color: Red/Red
Style Code: 508214-660
The Air Yeezy 2 SP 'Red October' stands out from its two companion colorways. There's the monochromatic scarlet finish, contrasted only by metallic gold lace tips. There's the unique design, which sees the side panels ditch the standard anaconda texture in favor of rows upon rows of small triangular studs. Finally, there's the chaos that surrounded the shoe's much-delayed release. By the time the Red Octobers finally launched online with no advance notice in February 2014, Kanye West had already severed all ties with Nike.